Crazy case mods and heavenly hardware: The glorious PC gear of PAX 2015
August 31, 2015
Off
By
admin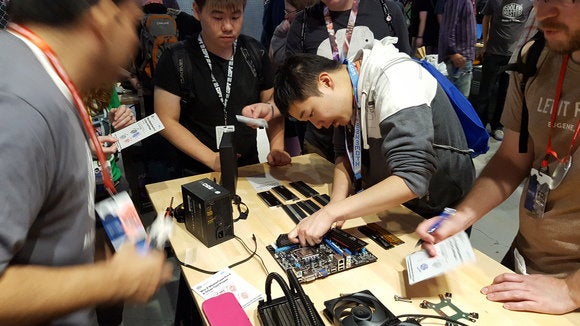 The PC is taking over PAX. I don't know how it happened, or why it's happening, but there is more PC hardware at PAX this year than I've ever seen before—and definitely more than we see at E3 and GDC. Everyone is here, from Asus to Alienware to Corsair to Razer to Cooler Master to…well, basically everyone except AMD, for whatever reason.
People are building PCs on the show floor. There are motherboards laying in the open. There's Fallout-themed case mods. There's liquid cooling galore. If you like to drool over machines, there's quite a bit of eye-candy at PAX.
If you're still at PAX today, let this be a guide for stuff you should seek out. And if not, at least there are pictures.