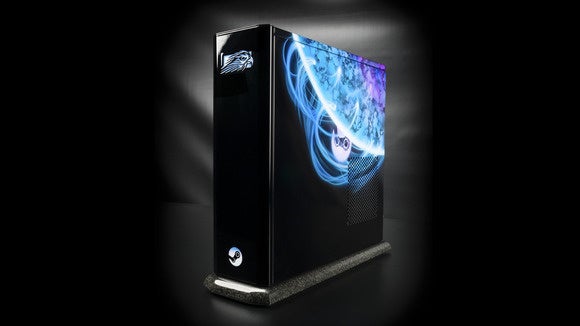 Steam Machines revealed
After a long delay, Valve's bid to replace your living room console with a true-blue gaming PC is finally taking shape. Valve and its partners revealed a whopping 15 new Steam Machines during GDC 2015, covering virtually every price point and internal component configuration. (They're all small, though—these are supposed to fit in a home theater cabinet.) Valve's so serious that it even launched a new hardware section in the Steam store ahead of the scheduled November 10 launch for Steam Machines, and will toss in free copies of Rocket League and Portal 2 if you preorder a system.
If you're looking for impressions and video of the new Steam Machines, Gordon Mah Ung has you covered. Here, we'll take a peek at each and every new Steam Machine announced, from iBuyPower's $450 SBX to crazy $5000 rigs from Falcon Northwest and Origin. PCWorld's massive graphics card performance round-up can help you get up to speed with the various visual options offered.
Let's dig in!
Editor's note: This article was originally published on March 6, 2015, but has been updated since then with additional information.